The public's appetite for mixed-use developments continues to grow – and nowhere is it growing faster than in Henrico County. Joining Short Pump, newcomer Libbie Mill and others is Reynolds Crossing, located in the heart of "Richmond's New Midtown."
Even though it's 100% located in Henrico County – that's what people are calling the area bordered by I-64, Broad Street and Glenside Drive. This central location is about 3 miles west of Interstate 95 and 5 miles northwest of downtown Richmond. You can access all major areas of town, including Richmond International Airport, within a 20-minute drive. But with Reynolds Crossing at the center of Richmond's New Midtown, why would you ever want to leave?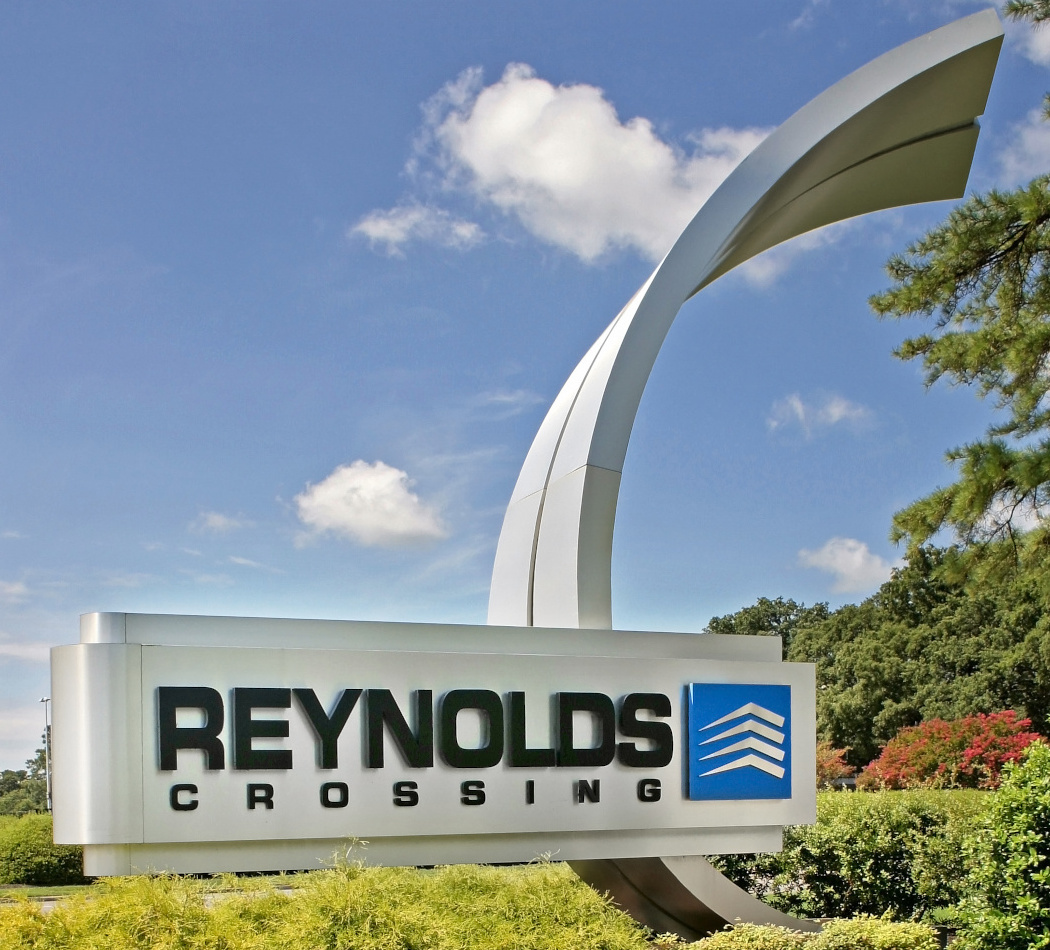 Unmatched Commercial Space
Work? Shop? Sleep? Eat? Walk? There's opportunity to do it all at Reynolds Crossing – starting with an unmatched commercial space. The campus boasts five Class A office buildings totaling approximately 675,000 square feet with enterprise-level telecommunications services.
The tenant list reads like a Who's Who, including Altria, Bon Secours Richmond Health System, James River Insurance Company, Reynolds Consumer Products, MetLife, CB Richard Ellis Richmond Headquarters and Virginia Urology, with Genworth just across the street.
Additionally at Reynolds Crossing, a 40,000-square-foot, two-story office building is under construction and will be occupied by First Tennessee Bank and Sheltering Arms.
The Shoppes at Reynolds Crossing
While many come to Henrico County's Reynolds Crossing for business, it's also on its way to being a destination for dining and shopping. In May 2014, Walmart opened a new 90,00-square-foot store – a move that brought approximately 200 more jobs to Henrico County. The retail giant agreed to a smaller build and midnight close time to preserve the campus feel of Reynolds Crossing.
Joining Walmart will be The Shoppes at Reynolds Crossing, with a projected opening in the first quarter of 2015. Retail leases at present include Starbucks, Chipotle, Jersey Mike's, Hair Cuttery, nTelos Wireless, Lee Nails and Salad Works. In addition, there are more than 60 restaurants, most national retailers and 2,000 hotel rooms within one square mile.
Relaxing. Inside and Out.
One of these hotels, located in the heart of Reynolds Crossing, is Central Virginia's only Westin, a seven-story contemporary hotel with 250 upscale guest rooms, including 10 luxury suites. The property also features a 20,000-square-foot flexible conference facility, business center, fitness center, indoor pool and The Crossings, a full-service, upscale restaurant.
Perhaps just as serene as the inside of the Westin is what's outside its doors. Surrounding the hotel, office space and retail shops at Reynolds Crossing is natural beauty. Over 30% of this 90-acre campus is green space, with a six-acre pond and a network of walking trails and sidewalks, set amid soft, rolling hills with large, mature hardwood trees.
And this is what takes Reynolds Crossing to a whole new level. It's yet another mixed-use, all-star development in Henrico County, continuing a long history of economic growth. It's exactly the type of growth and atmosphere for business success that keeps Henrico STRONG.